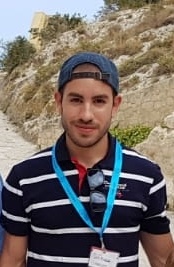 Hello! My name is Álvaro Gonzalo de Alba and I am the person behind machinelearning4all.com.
I have a degree in telecommunications engineering and a master's degree in Big Data and Data Science. I have worked in different sectors such as the financial sector, telecommunications or retail.
I have created this website for several reasons.
On the one hand, I am passionate about machine learning and I think it is an unprecedented revolution from which it is useful to learn at least the basics.
On the other hand, I think there is little information in Spanish about machine learning, it is diffuse or it is necessary to spend a lot of time or money to get it.
Finally I think it's good to give back to the world at least some of what we receive from it. Thanks to people who have shared their knowledge, we have been able to advance in many aspects. This website is also a token of appreciation for people like Andrew Ng or Jason Brownlee.
In this blog I will try to upload things that you can be interested in and I think that are interesting for people who like machine learning.
In addition, I would love to publish your articles (actually you can publish them), because if anyone wants to share knowledge is welcome on this website.
You can contact me via comments, the contact form or by Linkedin.